Looking for a way to get involved at Heritage UMC and to help others in our community? Consider joining the Missions Team and helping with an upcoming Missions Team project. We offer a wide variety of opportunities for our members to become involved in assisting local community agencies, supporting global ministries and in serving as disciples of Jesus Christ. Whether you are interested in packing sack lunches for Cross-Lines, serving a meal at the reStart shelter, donating canned goods for the New Hope food pantry or going on a mission trip to Guatemala, there is something for everyone and we need your help!
MISSIONS DONATIONS
Hy-Vee Receipts
Box Tops
Pop Pull Tabs
Diapers and Diaper Wipes
Non-Perishable Food Items- pasta, peanut butter, soup, canned tuna and chicken
Please contact Cindy Svec, Director of Adult Discipleship and Missions, 913-897-6446, cindys@heritageucmc.org, for more information on the projects listed below. Volunteers are needed in 2021.
Watch for the weekly facebook post on Mondays for the Missions Call to Action and see what we are collecting for our community partners. All are welcome to participate and help us care for our community.
Join us in supporting our Missions Team Community Partners.
Cross-Lines Community Outreach
reStart Transitional Shelters
Mahaffie Elementary School
Olathe School District Foundation
New Hope Food Pantry
The Hub
Growing Futures Early Education Center
Forest Creek Memory Center
Bickford Senior Center
Overland Park Police Foundation
Interfaith Hospitality Network
Pumpkins for Missions
Guatemala Missions Teams
Contact Cindy Svec, cindys@heritageumc.org, to find out more about our current projects which support our community partners!
SCRIP Fundraiser
SCRIP is a fundraising program that works while you shop. SCRIP is simply a word that means "substitute money", in other words, SCRIP is gift certificates/cards from national and local retailers. They are the same gift cards that you can buy at the store.
Members and friends, buy the gift cards for full face value and they redeem them for full face value. The Missions Team makes the discount from the participating retailers who agree to sell them to SCRIP at a discount. SCRIP gift cards can be used for just about anything such as household purchases including food, clothing, entertainments, dining out and much more. They can be used for gift giving too.
Orders are submitted monthly on the 2nd Sunday of the month and completed orders are ready for pick up on the 3rd Sunday of the month. Checks should be payable to Heritage UMC and payment should be dropped off with your order form at Missions Curbside on Sundays or in the church office on Mondays 9-11am.
Contact Cindy Svec, cindys@heritageumc.org for more information and for an order form.
Heritage Community Garden
Heritage UMC Community Garden was blessed with a good year for growing produce. A total 1146 lbs. of produce was donated to the New Hope Presbyterian Food Pantry in Olathe, KS and Resurrection Overland Park Food Pantry in Overland Park, KS this year. The top 3 crop yields this year were yellow squash (309 lbs.), tomatoes (305 lbs.), and cucumbers at 251 lbs. Other crops that were grown included beets, green beans, radishes, zucchini, jalapenos, green peppers, cantaloupe, and chard. About 50% of our garden grows vegetables exclusively for the food pantries and the other portion are individual family plots. We had 12families participate, both church members and non-members, and everyone enjoyed meeting and visiting with other gardeners. These families assisted in maintaining the food pantry plot and also donated produce from their individual plots. It was a joy to see a number of families with young children participate and to watch the children dig, plant, water, and weed their plots.
Here is a short message from congregation member Susan Siefert on her first experience with the community garden:
I reserved a plot in our church garden during the winter of 2020 at Heritage United Methodist Church to have a summer activity with my grandchildren. Little did I know Covid would change our world in many ways! The garden turned out to be a place of respite and time of prayerful thoughts for me due to various worries created by Covid. It was also a nice reward for my grandsons to go water and ultimately pick from the garden after completing their on line school work.
In addition to being an unexpected positive for our family, we were also able to visit with new acquaintances at the garden and share our goods of flowers, lettuce, tomatoes and zucchini with others. I took fun surprises of flowers and food to two close friends of my mother in law, Velma, during this time. Velma had also been a member of Heritage United Methodist Church. Zinnias went to my neighbor as she prepared to have dinner guests. Who would have thought as my grandsons and I planted seeds, the little flowers would spread smiles to others. I had so many zinnias, I told the other gardeners to help themselves.
I renewed my garden plot for next spring and summer as it was a blessing to our family. We enjoyed watching the plants grow, being on the grounds of the church when we couldn't go inside and sharing our flowers and food with others. The entire community garden gave away many vegetables to those in need.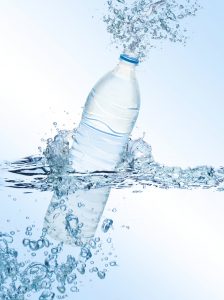 Good Neighbor Water Bottle Ministry
The Water Ministry is BACK! This community outreach is a great opportunity for the family to get involved and help the members in our community stay safe this summer while walking/running/biking. If you would like to help be a Good Neighbor, sign up to fill the cooler with water bottles and ice. Please sign up using the Sign up Genius link below.  The Water Ministry runs Memorial Day weekend through Labor Day. Questions, contact Erin Washington, erin.washington5@yahoo.com or Cindy Svec, cindys@heritageumc.org.
Sign up today: https://www.signupgenius.com/go/20f0b44a4a722a2fd0-water