Here's What's Happening at Heritage!

 Join us online this Sunday at 9:30 am
To watch online just click on the link:
Below is the link to take you to the bulletin on our website so you can print it:
https://heritageumc.org/sunday-worship-and-bulletin-september-13-2020/
_________________________
ZOOM All Church Conference on Sunday, September 27th at 1pm
Our Heritage Leadership (Church Council members and Nominations and Leadership Development members) have been in conversation about changing to the Simple Board model of governance. We invited a Great Plains Conference staff member, Rev. Nicole Conard, to make a presentation in January to our Nominations Committee and Church Council.
We have continued to have refining conversations about it since and are ready to proceed with the next step. This board model will allow Heritage to become more focused on our missional goals and fulfill our vision to see transformed lives reflecting God's love.
Instructions on how you can attend the zoom meeting will be coming soon. We will have volunteers available to assist anyone who wants to attend this meeting and is unfamiliar with how Zoom meetings work.
Please reach out to any member of the Nominations committee, Church Council or Pastor Maria if you have any questions about this new model of leadership.  We are open to questions and discussions before the model is presented for a vote on September 27th.
______________________________________________
New Class on Zoom!
Faith Journaling
Starts tomorrow its not to late to join us!
9am the 2nd Saturday of the month –
Sept 12, Oct 10, Nov 14 & Dec 12
For youth and adults. No journaling experience necessary! Experience scripture in a new way!
Email Dawn Beck, dawnb@heritageumc.org if you are interested in this class to receive more details and information about what to bring to class.
_______________________________________________________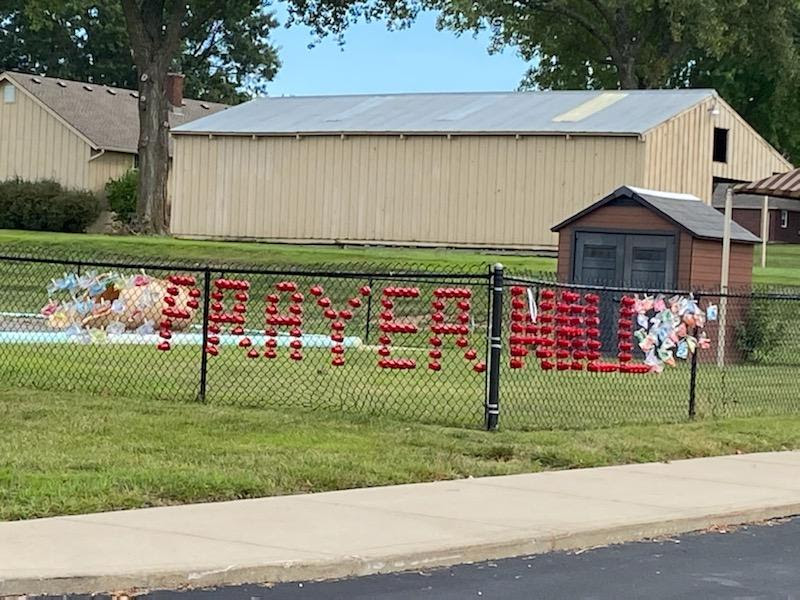 Heritage UMC Prayer Wall
Stop by Heritage United Methodist Church and add a prayer or lift up a joy or concern on the PRAYER WALL.  Beginning on Sunday, September 6th, colorful ribbons will be available in baggies, clipped to the chain link fence around the preschool playground. Bring a sharpie pen from home and write something you want to lift up in prayer to God.  Simply write your message on the ribbon and tie it to the fence.  When finished, please leave the empty baggie clipped to the fence for disposal.
We know God knows what is in our hearts and our prayers but this is a simple visual way to share our prayers with others and pray for each other's prayers too as the Prayer Wall is open to everyone.  Let's show our community spirit by building a colorful prayer wall.
_________________________________
September Missions Team Project:
In September will be collecting personal hygiene items to fill Hope Totes.  The Hope Totes will be given to our community partner, Cross-lines Community Outreach, Inc.
We will also be asking our congregation to distribute hope totes in October to members in need in our community.
Donate a complete kit which would include 1 of each item listed or you can donate  8 bottles of shampoo, 5 toothbrushes, etc.
Donations should be placed in a gallon sized Ziploc bag and dropped off at:
Missions Curbside drop off on Sundays 9:30-11am at the 
Heritage House parking lot.
Hygiene items needed include full sized:
· Toothpaste          · Toothbrush
· Shampoo             · Deodorant
· Bar soap              · Wash Cloth
· Comb/brush        · Disposable Razors
________________________________________
A reminder that online giving is available on the church website at https://heritageumc.org/.  Should you prefer to write a check, you can mail them to the church office at Heritage United Methodist Church, 12850 Quivira Rd, Overland Park KS 66213.
________________________________________