Join us for VBS Roar! June 11-16, 6-8pm
Life is Wild! God is Good!
Come with us on an epic adventure! Learn about the goodness of God and celebrate the fearless faith that will power you through this wild life. Explore with us. Learn scripture, sing songs, play games and much more every night! We're going to have a roaring good time!
Practice your Lion's Roar HERE!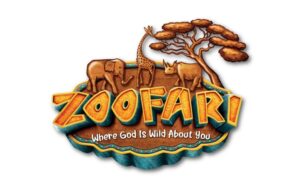 Zoofari Family Fun Night—Friday, June 16th 6-8pm. All VBS attendees are invited to bring their families for food, fun, and visit from the Zoomobile.
VBS is for children 3yrs – 5th grade.
6th – 12th graders are encouraged to attend as Youth Assistants. Please complete a "CHILD" registration for all attendees under age 18.
Join us for VBS as a volunteer! There are jobs for everyone! Adults of all ages, and Youth are needed and encouraged to help as volunteers. The nursery will be available for volunteers with children under the age of 3 yrs.
Can't volunteer every night? That's okay! Sign up to help when you're available. Sign up for one night, two nights, three nights, all nights or even just for Zoofari Family Night. Come ROAR with us and spread God's love!
Donate needed supplies! https://www.signupgenius.com/go/4090F45AAA729A2FB6-vbsdonations
You can also stop by the VBS table in Fellowship Hall or call the church office to register, volunteer, or donate.
Contact Elise Mashburn, elisem@heritageumc.org if you have any questions about VBS.