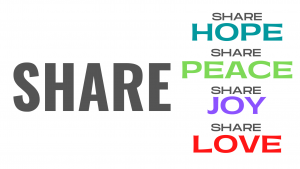 Advent Devotion – Peace
Romans 12:18 – "if it is possible, as far as it depends on you, live at peace with everyone."
In this complex world we live in today where it is hard, on any given day, to find peaceful times while watching the news or hearing stories of others acting badly to someone you know. The scripture is saying "live at peace with everyone." And I am thinking Lord "everyone?"  It is hard to think of being peaceful to others that act mean hearted and hurt people with their words or deeds but that is what this scripture is saying. Of course, the Lord would want me to defend myself in the case of violence or abuse but I could still stay calm while getting help.
What really spoke to me in reading this scripture from the Lord was "I am to live at peace with everyone I personally connect with which   includes my family and friends and even the strangers I encounter   anywhere."
No matter how bad someone else is acting in my presence I can show then through my faith what "peacefulness looks like" by staying calm and talking to them with respect. My being right or having my opinion heard is not as important as the relationship. I need to act decent to others still keeping with my own values regardless of how others act toward me. How do people know what being calm and peaceful is if they don't experience it. It is easy to say be peaceful and sometimes hard to do when I feel offended but I will work on this and grow in my faith with the hope that the Lord will help me to stay peaceful.
Prayer:  Dear Lord, help me to be calm and peaceful in all situations that I encounter with others showing them Christian love in this way.  Amen.  
-Written by Marsha Dorrell