Heritage Happenings:

All Church Study

Are YOU ready for Choir

Mountains of Food

Children's Events in August

 New All Church Study Beginning Soon!
Friends,
Grace and peace to you. I pray God' blessings unfold with each breath you take and that you find ways to share those blessings with others.
As we continue to grow in our understanding of who we are as God's people we will soon begin a sermon series discussing "A Disciple's Heart: Growing in Love and Grace" This is a six-week series and study to help us continue to grow as disciples of Jesus the Christ. John Wesley preached and taught on how Jesus said to "be perfect as your Father in heaven is perfect." Wesley called this "Christian Perfection."
We have spoken about going on to perfection before. This study allows us to dig deeper into how Wesley thought we could get closer to this perfection. As we begin the school year, it's always good to have a little refresher course in the how to's.
If you are interested in the study, let us know if you will be participating, so that we can order texts. There will be a sign up sheet at the church. You can call the church to reserve a book or email Cindy Svec atcindys@heritageumc.org. There are two books costing $16. A couple/family could share books.
God loves you and so do I.
Mic

Are YOU ready for Choir?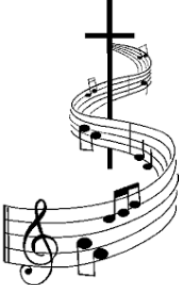 The Adult Choir will begin rehearsals on August 16th at 7pm in the Sanctuary. Any interested youth are also welcome to join us and contribute their talents to the group. It's going to be an exciting year, and we invite those with an interest in music to join us!
Ministry in music will not only be very rewarding in your personal life, but you will also discover a new appreciation for the value of working with others as you focus on glorifying God with "one voice."​

LETS COLLECT A MOUNTAIN OF FOOD DURING THE MONTH OF AUGUST
During August the Missions Team is inviting everyone to help build a "Mountain of Food" for the Hope Chest Food Pantry.
Please bring your donations to our table in Fellowship Hall:
August 6th: Peanut butter, Jelly, Ketchup, Mustard
August 13th: Cereal, Oatmeal, Pancake mix, Pancake syrup
August 20th: Canned fruit, Vegetables, Soup, Box Pudding or Box Jell-O
August 27th: Toothpaste, Bar of Soap, Deodorant, Shampoo

Children's Events for August
This Sunday, Aug. 6 – NO Sunday School – Please take this time to worship as a family and experience communion.
Sun., Aug. 13 – Blessing of the Backpacks during 10:30 worship – last Summer Sunday School Class
Sun., Aug. 20 – 4th Grade Gift Bibles at 9:00 service & 'Movin' Up' Sunday at 10:30 Service – all children move up to their new School Year Sunday School Classes (based on age/grade as of Sept. 1, 2017)
If you have any questions please contact Susie Bond at susieb@heritageumc.org