Here's What's Happening at Heritage!
___________________________________________________
Hello Heritage,
The Stewardship Team is already praying and planning for a successful stewardship campaign. Since we know it is going to be a success, the team has also been trying to find a way to celebrate our commitment for next year. We think we've got the PERFECT way to celebrate.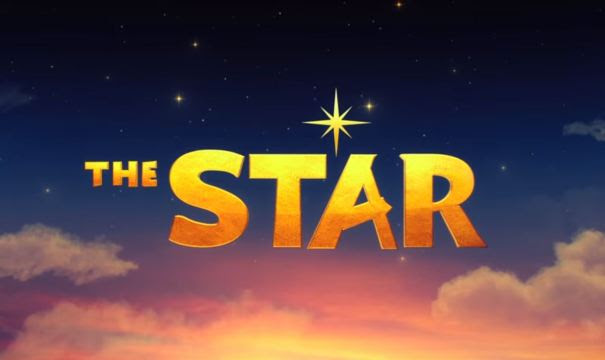 On November 19th, "The Star" is being shown at the AMC 28 theater. "The Star" is an animated movie telling the Christmas story from the perspective of the animals. We saw the trailers and immediately said, "This is PERFECT!" Check it out for yourself –https://www.youtube.com/watch?v=tVgQuZf5o1M
The Stewardship Team received a generous offer from the AMC 28 Theater. They are giving the tickets to Heritage free of charge. With free tickets, that means we can spend more on popcorn, milk duds, M&Ms, nachos, and soda.
We are hoping you will put this on your calendar, Sunday November 19. Show times haven't been announced, but we're looking for an afternoon time, hopefully between 1-2:30pm. We'll let you know as soon as we have a confirmed time. We want everyone to come, young and old alike.
We need to give AMC a headcount by Thursday, October 19th,please RSVP by calling the office (913) 897-6446 or emailingdawnb@heritageumc.org or melissb@heritageumc.org. You can also sign up in the church office this Sunday morning. Come celebrate the telling of the Christmas Story, which is God's PERFECT gift to us, and our successful stewardship campaign.
The Stewardship Team
 The Pumpkin Patch is
open daily 10am-7pm
from Sept 25-Nov 1.
Our second load of Pumpkins arrives this Sunday! 
Make plans to stay after the 10:30 service to help unload. The Missions team will be providing pizza for all the volunteers
_________________________________________________
On Sunday, October 22nd, we will begin a churchwide study and worship emphasis called Treasure: A Stewardship Program on Faith and Money. The study will be based on Jesus' words, "Where your treasure is, there your heart will be also" (Matthew 6:21).
Over a period of four weeks, we will look at the many ways that our treasure (time, energy, money) affects our hearts. We will consider how financial challenges in our personal lives affect our relationships with people and with God. We will see how giving helps to determine the way we feel and act. If you have stress related to money or feel there may be more that God is calling you to do with your resources, this will be a helpful study.
At the end of the four weeks, we will have the opportunity to make personal commitments of giving to Heritage United Methodist Church for the coming year. All of us will receive commitment cards in the mail, and the cards will also be available on Sunday mornings. We can fill out these cards and bring them to worship on or before Sunday, November 19th.
We look forward to an exciting month considering our treasure and God's treasure. Sign-up for one of the Treasure small group classes in Fellowship Hall.
_____________________________________________________________
"A Blueprint for Change"
Tuesday, October 17, 6:30 pm
Room 101/102
You are invited to join us for a presentation where you will learn steps for seamless life transitions. Designed for people and family members of people who may be thinking about or ready to move from a current residence to a different one.  Presented by Health Ministries Team.