The Kansas City District Superintendent is encouraging all the local UMC
churches to put together 'Cleaning Kits' for Hurricane Harvey clean-up. Please drop off the completed buckets to Heritage by Sunday September 10th.  
http://www.greatplainsumc.org/newsdetail/help-those-in-harvey-s-path-with-cleaning-buckets-9143884
Thank you for your attention to this great opportunity to join with United Methodist Christians from all over the United States in showing Christ's love and our solidarity to the multitudes who are in such need.
Completed Cleaning Kit Buckets Must Include:
·   5-gallon bucket with resealable lid
Buckets from fast-food restaurants or bakeries can be used if washed, cleaned and dry
Do not use buckets that have stored chemicals such as paint or pool cleaner
Advertisements on the outside are acceptable
·   Liquid laundry detergent: One 50-oz. or two 25-oz. bottle(s) only
·   Liquid household cleaner: 12-16 oz. liquid cleaner that can be mixed with water. (No spray cleaners)
·   Dish soap: 16-28 oz. bottle any brand
·   1 can air freshener: Aerosol or pump
·   1 insect repellant spray: 6-14 oz. aerosol or spray pump with protective cover
·   1 scrub brush: Plastic or wooden handle
·   18 cleaning wipes: Handi Wipes or reusable wipes – Remove from packaging (No terry cleaning towels)
·   7 sponges: Remove from wrapper (No cellulose sponges due to mold issues)
·   5 scouring pads: Remove from wrapper – No stainless steel, No Brillo pads, No SOS pads
(nothing with soap built in)
·   50 clothespins
·   Clothesline: One 100-ft. or two 50-ft. lines – Cotton or plastic
·   24-roll heavy-duty trash bags: 33- to 45-gallon sizes – Remove from the box
·   5 dust masks
·   2 pairs kitchen dishwashing gloves: Should be durable enough for multiple uses – Remove from pkg
·   1 pair work gloves: Cotton with leather palm or all leather
___________________________________________________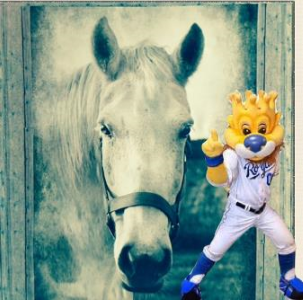 Come Support the  Heritage
 Preschool Hootenanny
Sunday, Sept 17th  11:30-1:30 pm
BBQ, fellowship, fun & games and Sluggerr!
$10 per Adult, $5 per child or $30 per family
Tickets on sale in Fellowship Hall!
This is a fundraiser for preschool programming, your support is appreciated.
___________________________________________________
Pumpkins for Missions &
All Church Tailgate Party
Sunday, September 24th
Come help us unload our annual pumpkins for Missions truck after the10:30 worship service.  After unloading the truck we will be tailgating with hotdogs, chips, desserts and drinks. for everyone.
The Sporting and Chiefs games will be on the big TV to watch along with activities and games for the whole family to enjoy!
Let's make a day of it on the front lawn and show our Heritage Spirit!