Here's What's Happening at Heritage!
Join us Sunday, June 23 at 9am and 10:30am
The Sunday message is:
"Standard Operating Procedure"
Our scripture for this Sunday:
Matthew 18 : 15-20
Our 10:30 Worship service set list includes:
 There is Power
 Who You Say I Am
Amazing Grace, My Chains Are Gone
Just Be Held
  O Come to the Altar
Only Jesus
https://www.youtube.com/playlist?list=PLhJYcVOv9woVEB7sLI6HqnElLZWjzArDm
_____________________________
Name Badges
Who are you? We want to know! Please wear your name badge so that we can call you by name.
Don't have a badge? Fill out the blue form in the pocket of the attendance pads or on the information boards and drop in the church office.  We will be ordering soon!
_________________________________
Help us fill the freezer!
We are filling the freezer with casseroles for those recovering from surgeries and illness and for families in need. Please package your frozen casseroles, soups, and pastas in a disposable container labeled with date and cooking instructions. Drop off your meal in the freezer in the church kitchenette. Thank you for caring!
_________________________________________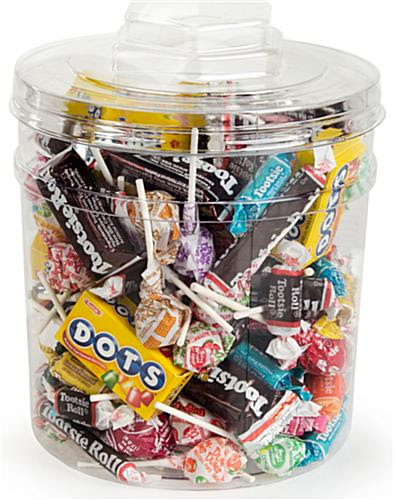 Office Candy Basket
Have you ever had your hand in the candy basket in the church office? We'd love your help. If you would like to donate a bag of individually wrapped candy, drop it off in the church office. We all love chocolcate. 🙂  Thanks!
__________________________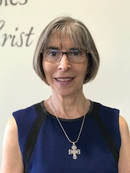 Coming Sunday, July 7th
Only two more Sundays!
Join us in welcoming Pastor Maria Campbell
to the Heritage Family.
_________________________________
 2019 Annual Conference Report 
Wednesday May 29, 2019
The theme for the Great Plains Annual Conference held May 29-June 1, 2019 at the Kansas Expocentre, in Topeka KS was "Therefore Go & Serve Others." In his opening statement, Bishop Ruben Saenz, Jr. urged churches and their members to be "anointed groups of people. People in our Communities are not looking for a fractured church. They are looking for a favored church."
Thursday May30, 2019
In his opening address to the delegates, Bishop Saenz stated, "The United Methodist Church has been through a trying year. We have harmed one another with our words and our actions. Anger has not subsided. Our wounds are raw…. The vision for the conference and for Methodists is to serve God and humanity with joy. We need to go beyond the politics that divide. Our present impasse over human sexuality ethics and ordination has created a fragility in our denomination that has caused us to pause and assess the gravity of our situation and weigh our options."
A record 54 clergy were celebrated upon their retirement.
Friday May 31, 2019
After multiple ballots, seven clergy were selected as delegates to the General Conference to be held May 5-15, 2020 in Minneapolis, MN. Seven laity were also selected as delegates. Seven clergy and seven laity were elected as Jurisdictional delegates.
Several resolutions were presented for voting by the delegates. The principal ones were:
1. Conference health insurance allowances to continue at $15,850 per year
2. as a result of the vote at St. Louis General Conference on the Traditional Plan, affirm that "The Great Plains Annual Conference apologize for the harm that it has caused LGBTQ persons, their families, the friends, and the body of Christ
3. Make $20,000 in grant funding available to congregations for ministries that raise up LGBTQ & persons as missional leaders in the conference
4. UMC next introduced from the floor, a resolution that rejects the Traditional Plan approved at the 2019 General Conference in St Louis
5. They also directed the General Board of Church and Society to assemble and "distribute a study guide on the science behind human sexuality, and offer the guide to local churches.
Scott Brewer, Conference Treasurer, reported that the mission shares have decreased by 9.6% compared to this time last year, a deficit of more than $1.26 million.
Respectfully Submitted,
Patricia W. Caruthers
Lay Delegate