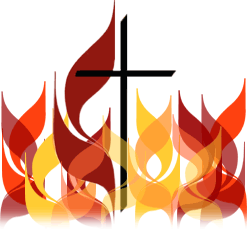 Heritage is a United Methodist Church. We expect our leaders to honor our denominational tradition and to pursue ministry in keeping with our tradition.
United Methodists are not afraid to ask difficult questions, to take on tough subjects, and to admit that we do not always understand the answers. We are "people of the Book" – holding the Bible to be the inspired Word from God and encouraging people to read, study and live by its words. United Methodists also believe the Bible came to us through people who heard God's Word in the light of our own cultural and historical circumstances. And hence, we study the scriptures carefully, making use of scholarship and asking critical questions. And, as United Methodists encounter theological differences among Christians, we bear in mind John Wesley's approach, "in essentials, unity; in non-essentials, liberty; in all things, charity."
United Methodists are people who love God with all our hearts, souls, minds and strength and love our neighbors. We pursue acts of piety toward God and acts of mercy toward others. We value passionate worship, relevant preaching, small groups to hold Christians accountable to one another, the need to address the social issues of our time and the need to be people whose faith is firmly rooted in and built upon the scriptures. Methodists value the full participation of women and men, people of all races, classes and backgrounds in all facets of fellowship and leadership within the church and society.