It's Sign Up Sunday!
We know you've enrolled your children in school, or you've enrolled yourself in college. Now it's time for the CHURCH to enroll in the CHURCH. Sign Up Sunday starts on August 13 and continues through August 20. (Although there is no late fee for enrolling after August 20.)
We will have tables set up for the many different opportunities for you to sign up: Choirs, Bells, Children's Choirs, Youth Choirs, Missions Projects, Christian Education, Worship, Ushers, Greeters, Sunday School Teachers, Sunday School Classes, and so many more.
Please take a moment to go to Fellowship Hall this Sunday and Sign Up.
___________________________________________________
Blessing of the Backpacks this Sunday!
Kids of all ages bring your backpack to the 10:30service Sunday, Aug 13 for a special blessing. A great way to kick off back to school with a reminder that God is with you!
___________________________________________________
It's Time for Choir!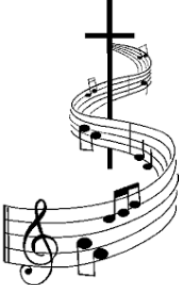 Chancel Choir will begin rehearsals on 
Wednesday, August 16th at 7pm
 in the choir room. Any interested youth are also welcome and invited to join and contribute their talents to the group. It's going to be an exciting year, and we invite those with an interest in music to join us!
Our first rehearsal will be a time to sing a little and socialize! This is a great opportunity for everyone to become acquainted with each other or catch up on what everyone's been up to. Please feel free to bring a dessert to share with the group as we get to know each other.